Evaporation and crystallization for industrial wastewater treatment and reuse
Evaporation and crystallization, which can be combined with other technologies, have proven to be the best solution for the treatment and reuse of wastewater in all types of industrial activities.
Wastewater evaporators are the best technology for implementing a zero liquid discharge system, where wastewater is transformed into two streams, one containing solid waste with reusable resources (mainly raw materials and by-products) and another one with high quality water, which can be reused.
We are specialized in designing customized solutions for industrial companies that want to manage their wastewater in the most efficient and sustainable way. We can deliver a zero liquid discharge system that will allow your company to achieve the following goals:
Reuse 98% of the water
Recover valuable raw materials and by-products dissolved in the water
Minimize the final sludge to be managed
Condorchem Envitech's evaporators and crystallizers delivers constant innovations and solid engineering. We customize every evaporator to provide more efficiency and durability to our customers than any other wastewater equipment manufacturer.
Discharges to water in Sweden from some industries in 2018, by industry sector and recipient, tonnes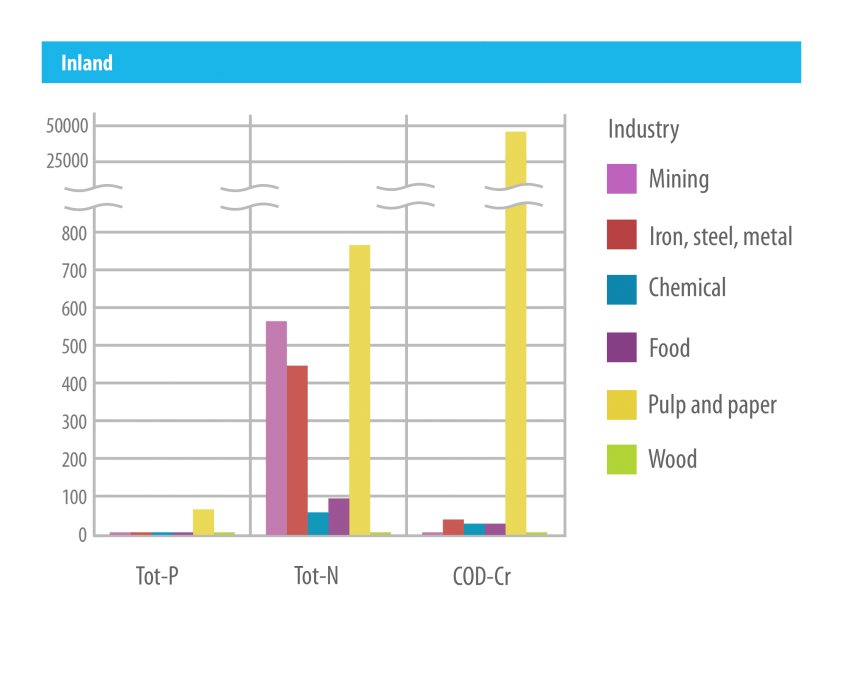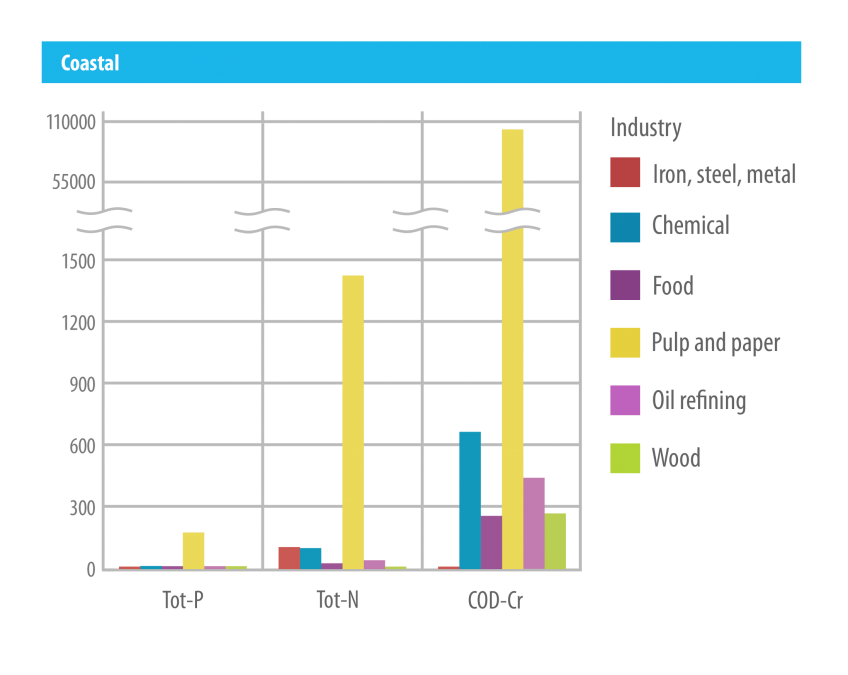 Source: Statistiskt meddelande-Utsläpp till vatten och slamproduktion 2018
Our evaporators
Our flow capacities go from as low as 800 liters/week to as large as 15,000 liters/hour.
When are vacuum evaporators and crystallizers the best option for industrial companies
You want a circular economy system for your waste management
You want to recover resources from the wastewater and generate cost savings
You want to reuse the water
You want to minimize the volume of waste to be managed
You want a significant reduction in waste management costs
You want to generate income through the transformation of the waste into by-products
You want reduction of the need to store large volumes of waste
You want to reduce greenhouse gas emissions when transporting the waste
You want to comply with the current regulations on discharge of effluents
References
We have carried out more than 600 projects in more than 40 countries.
Applications
Vacuum evaporators are a great option for all kind of industrial activities and allow the treatment of a great diversity of waste effluents:
Water containing organic solvents
Brines
Sea water
Water with metals
Petroleum and oil derivatives
Acid water
Leachates
Rejects from other processes
Well water
High organic load water
Olive oil
Drills
Oily emulsions, coolant fluids, mould release agents
Purging of compressors, water from washing floors
Water from washing tanks and reactors (in the chemical, pharmaceutical, cosmetic and perfumery industries)
Working and wash baths in galvanic processes and surface treatments
Penetrating liquids
Graphic arts waste (ink, cleaning water and paint)
Water treatment plant reject (reverse osmosis, demineralizers and more)
Digestate from biogas generation plants
Food and beverage industry
Pickling industry
Power generation
Paper
Mining and extraction industries
And more