Project details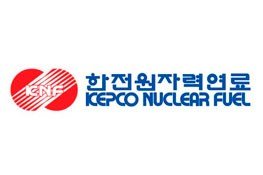 Client: Kepco NF
Year: 2016
Location: South Korea
Sector: Energy
Division: Industrial wastewater / Waste recovery
Download case study
Project description
KNF (KEPCO Nuclear Fuel) is a company in the KEPCO group (Korea Electric Power Corporation), founded in 1982. This Korean public company is dedicated to the production and supply of atomic energy. KNF supplies nuclear fuel, equipment and other related services to all nuclear power plants in Korea and to other customers in the rest of the world.
Request 1: Plant for the treatment of lubricating emulsions used in the cold rolling of zirconium tubes.
Solution 1: Complete evaporation and minimization plant to treat liquid waste containing lubricants. The plant consists on an ENVIDEST MVR FF 350 vacuum evaporator + DESALT LT VR 250 vacuum concentrator with internal scraper.
Request 2: Plant for the treatment of wastewater coming from the washing of fluids of zirconium tubes.
Solution 2: Complete concentration and crystallization plant for the treatment of residual acid effluents that have been previously neutralized. The plant consists on a thermal vacuum concentrator DESALT VR 6000 WW + a thermal vacuum crystallizer DESALT DRY 1000 WW.
Results
ZLD, with recycling of 99% distilled water to the process of washing and crystallization of salts (containing uranium) for special nuclear waste management.
Process diagram