Project details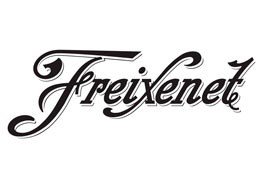 Client: Freixenet
Year: 2006
Location: Sant Sadurní d'Anoia – Spain
Sector: Supply
Division: Industrial wastewater / Waste recovery
Download case study
Project description
The Freixenet Group is a family business that has 18 wineries in 7 countries on 3 continents.
Other Condorchem Envitech projects for the Freixenet Group: UCSA (Unió de Cellers del Noya, SA).
Request 1: Treatment of 1250 m3/week of wastewater from the cava production process. The implementation of a purification process is requested to increase the efficiency of the previous process by 20% and respect the local landscape as far as possible.
Request 2: Concentration of effluent with ammonium sulfate from a cava bottle chemical grinding plant.
Solution 1: Complete biological treatment plant BIOCARB 2 x 25 MC.
Solution 1: ENVIDEST MVR FF 1500 vacuum evaporator made of a special anticorrosive material.
Results
Residual effluent discharge to conform at the collector (Biocarb Plant).
TRUE ZLD Recycling of distilled water to process and to obtain a concentrated solution of ammonium sulfate as a by-product to be sold to third parties.
Process diagram