Project details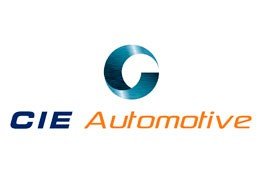 Client: CIE Automotive (CIE factory, Vilanova)
Year: 2003
Location: Vilanova i la Geltrú, Spain
Sector: Automotive and aeronautical components
Division: Industrial wastewater
Download case study
Project description
CIE Automotive is a supplier of components and sub-assemblies for the global automotive market, based on the use of complementary technologies and various associated processes.
CIE Automotive designs and manufactures components and sub-assemblies globally in 95 production centers. The casting of aluminum parts takes place at the CIE Vilanova production center.
Other factories in the CIE group that are customers of Condorchem Envitech are: CIE Alcasting, CIE Nova Recyd, CIE Recyde, CIE Recylan, CIE Recytec.
Request: CIE Vilanova replaced its old physicochemical waste treatment plant (injected aluminum smelting) in two stages for two vacuum evaporation machines, with a capacity of 20 m3/day (2003) later expanded by 30 m3/day (2013). Total treatment capacity is 50 m3/day.
Solution: 1 ENVIDEST MVR FF-1.000 vacuum evaporator (2003) + 1 ENVIDEST MVR FC 1,500 vacuum evaporator (addition 2013) + activated charcoal refining + peripherals.
Results
Discharge to collector within legally established limits.
Process diagram