Project details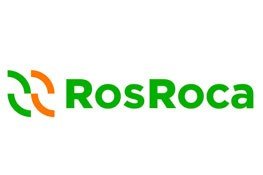 Client: Ros Roca Envirotec – Biogasanlage Ramstein
Year: 2011
Location: Ramstein, Germany
Sector: MSW landfills, Waste management, Container recycling, PET recycling and biogas plants
Division: Air
Download case study
Project description
Ros Roca focuses its business on manufacturing equipment for waste collection and management. It also designs and develops environmental engineering systems and processes.
Other projects for ROS ROCA ENVIROTEC:
7 more biogas plants in Germany with RTO for biogas upgrading, with flows of 2,400-4,000 Nm3/h.
Request: Treatment of 2,400 Nm3/h of emissions with impurities from upgrading biogas produced from a livestock waste plant. Upgrading is a technique consisting of concentrating and purifying the methane in biogas so it reaches the proportions present in natural gas and has high energy potential.
Solution: Complete air purification plant with RTO-3, 3-chamber regenerative thermal oxidizer and its peripherals.
Results
Emissions to the atmosphere in accordance with the German regulations limit.
Process diagram