Project details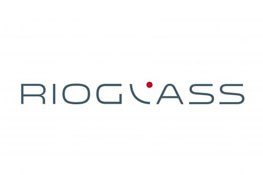 Client: Rioglass Solar – RIOGLASS I factory
Year: 2007
Location: Lena (Asturias) – Spain
Sector: Glass, Ceramics, Cement and other materials
Division: Industrial Wastewater / Air
Download case study
Project description
Rioglass Solar is a multinational company in the solar energy field, specializing in the manufacture of key optical components for concentrated solar power (CSP) and concentrated photovoltaic (CPV) applications. Rioglass Solar is a world leader in CSP technologies. With 6 million mirrors supplied worldwide and 20 years of experience in supplying receiver tubes, Rioglass Solar is the largest supplier of CSP (HCE) tubes and tempered glass mirrors in the world.
Other projects for RIOGLASS:
– Water and wastewater treatment for RIOGLASS II (Asturias, Spain) – 2009.
– Water and wastewater treatment for RIOGLASS USA – 2014.
Request:
Water treatment: Production plant of 6 m3/h of ultrapure water with quality (<1 μS/cm) for processing. Effluent treatment: Wastewater treatment plant to discharge 6 m3/h of wastewater from the mirror manufacturing process. Air treatment: Treatment plant for 10,000 Nm3/h of VOC contaminated emissions + treatment plant for 1,000 Nm3/h of air with ammonia from the mirror line; so that emissions are acceptable for venting to the atmosphere. Solution:
Complete water treatment plant using AQO-6000 (double stage) Reverse Osmosis + descaler + mixed bed resins + peripherals.
Complete plant for the purification of wastewater by the CONDORDEPUR-6000 physicochemical system + peripherals.
Air purification plant with COV abatement by RTO-3, regenerative thermal oxidizer, 3 chambers.
Air cleaning plant with NH3 abatement by scrubber or washing tower.
Results
Production of ultrapure water below 1 μS/cm for process line.
Waste effluents discharged to the collector to be within the limits required.
Treatment and abatement of COVs and NH3 to below the legally required limit.
Process diagram