Project details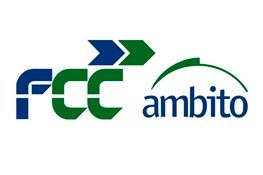 Client: Fcc Ámbito (CTR Aldeanueva)
Year: 2013
Location: La Rioja, Spain
Sector: MSW landfills, Waste management, Container recycling, PET recycling and biogas plants
Division: Industrial wastewater
Download case study
Project description
FCC Ámbito is part of the FCC Group, and is the leading company in Spain and Portugal in the management of commercial waste, by-product recovery and soil decontamination, with a strong presence in the USA.
Previously, other projects were carried out for FCC Ámbito:
Request: The products to be treated in the evaporation plant are cutting fluids and water containing hydrocarbons. The facility to treat the aforementioned waste must have a treatment capacity of 1000 L/hour, 24 hours a day. To conform to specific and restrictive discharge limits stipulated by local laws.
Solution: Complete treatment plant with preliminary physico-chemical system phase + main phase with ENVIDEST MVR FC 1500 vacuum evaporator + later refining phase using BIOCARB biological system + peripherals.
Results
Discharge at collector to conform to legal limits, thus achieving very low energy consumption in the plant.
Process diagram