Project details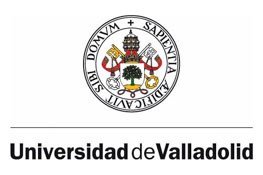 Client: University of Valladolid, Edificio Lucía
Year: 2014
Location: Valladolid, Spain
Sector: Universities and Technology Centers
Division: Industrial wastewater
Download case study
Project description
Building with laboratories and areas for spin-off activities related to nutrition, food and dietetics (2,100m2); Metabolopathies (2,100m2) and the development of the Digital Knowledge Society (950m2).
The building represents an initial investment of €8,560,000, for a total built area of 7,500m2.
The building is designed as a base to research the social aspects of a sustainable building; is a prototype to verify the hypotheses on which the environmental methods and evaluation of buildings are based; and is for researching aspects that shed light on topics hitherto not studied, using only renewable energies.
Request: Public tender for the supply and installation of a vacuum evaporation plant for the treatment and recycling of 100 L/day of chemical laboratory water in the Edificio Lucía.
Solution: 1 ENVIDEST LT DPE 250 vacuum evaporation plant + peripherals.
Process diagram