Project details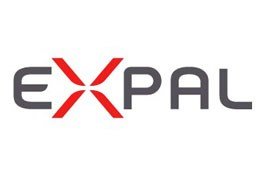 Client: Expal – Maxam Group
Year: 2011
Location: Belarus
Sector: MSW landfills, Waste management, Container recycling, PET recycling and biogas plants
Division: Wastewater industries / waste recovery
Download case study
Project description
Expal is part of the Maxam Group, founded by Alfred Nobel in 1872. The Maxam Group has become a global organization of five business units, more than 140 companies in five continents, 6,500 employees worldwide, with manufacturing facilities in more than 45 countries and sales in more than 100.
EXPAL is a leader in the demilitarization field due to its experience, capabilities and processes based on the recovery, recycling and reuse of extracted materials.
Recovered explosives are reused in sectors as diverse as mining, infrastructures and demolitions, thus achieving a clear benefit to society by saving non-renewable resources and reducing the climate footprint.
EXPAL has more than 40 years of experience in cleaning and decontaminating sites, with more than 5,000,000 m2 of decontaminated land and more than 3,000 unexploded ordnance neutralized for both the armed forces and civilian companies.
Request: Concentrate to crystallize 100 kg/h (24/24) 15-18% NaCl brine from the existing gas scrubber purge.
Solution: 1 mobile plant in isotainer with 2 DESALT LT DRY 1000 crystallization units + peripherals.
Results
TRUE ZLD Recovery of water for scrubbers and transfer or sale of salt as a by-product.
Process diagram