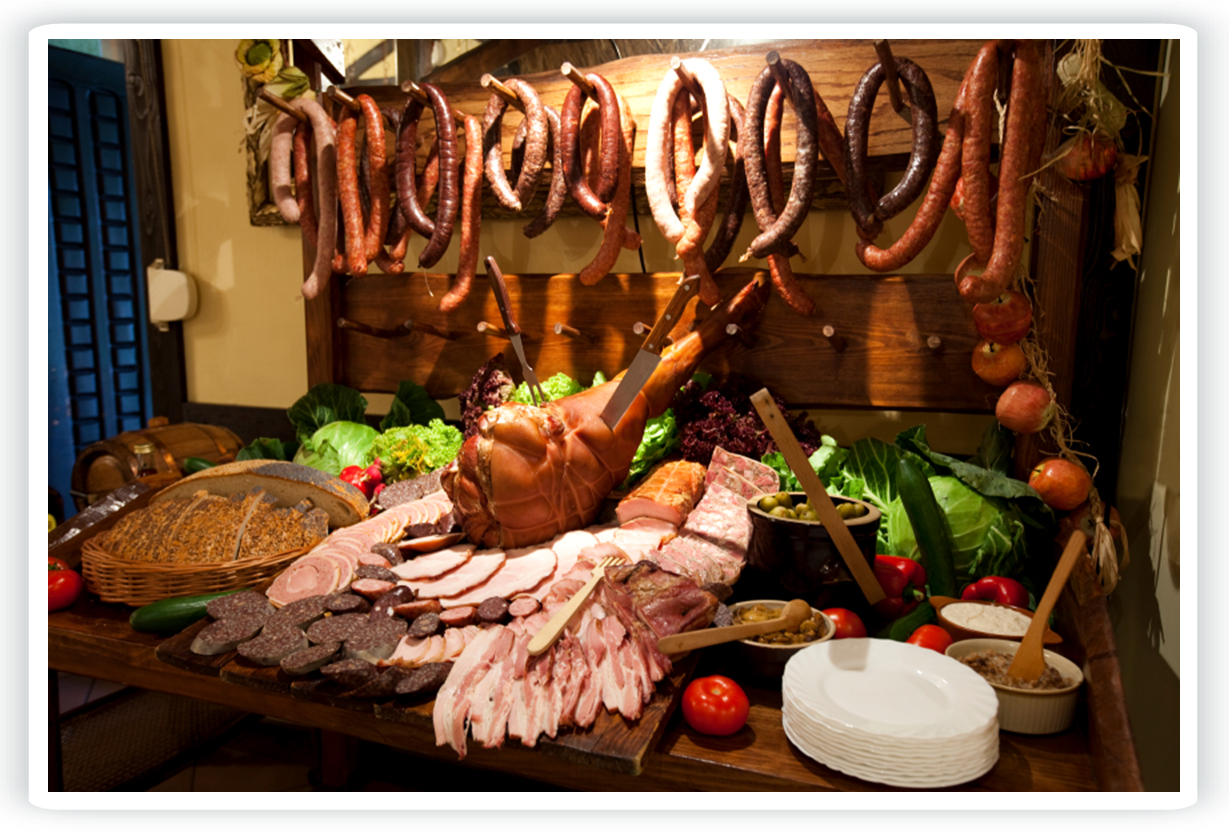 In the surroundings of Barcelona, one of the main hubs of the meat processing industry in Spain, an itinerant pilot plant has been developed, this mobile brine treatment system has been tested in different companies.
The plant receives the brine and performs a triple separation, to isolate the organic matter, the salt and the water. The treatment process is the following:
The brine is neutralized with a flocculant.
The neutralized brine is subjected to a settling process, after which wet slurry and a liquid fraction are obtained.
The wet slurry is centrifuged, after which between 30% and 40% of solid slurry is obtained to be managed. The remaining distillate is sent together with the liquid fraction that was obtained in the previous settling process.
The whole liquid fraction of the brine is sent for a partial evaporation process that allows more than 75% of the salts to be recovered. A concentrated liquid fraction is also obtained to be sent to a management company.
This last phase could be performed with a vacuum evaporator or a crystallizer. This process is more expensive than partial evaporation, but it provides better results, obtaining more than 95% water that is clean, ready to be reused or discharged, and a great concentration of salts, that can also be reused or sold. On many occasions the greater initial investment is justified by the significant savings that are obtained by not having to manage large amounts of slurry and concentrated liquid fractions.
This pilot brine treatment system has enabled the performance, the quality of the distillate and concentrate, the cost, the profit and the time necessary for the return of the initial investment to be evaluated. This pilot plant is highly flexible, which enables it to treat different types of saline effluent, so it is also of interest to other types of companies.
The fact that the pilot plant is traveling to a variety of companies in the sector has enabled it to verify its compliance with the objectives established at the start of the project:
Both the environmental impact and the economic costs that the companies have to face have been reduced.
The general management costs have been obtained and they represent a reduction of around 40%.
Savings of between 30,000 and 50,000 euros per year have been calculated.
This enables the waste resulting from the treatment process of the plant to be revalued.
The distilled water obtained is suitable for reuse, and at the same time, the salts and the proteins extracted can be sold and used as fertilizer or as pet food.