Activated carbon air filters for sustainable solar power generation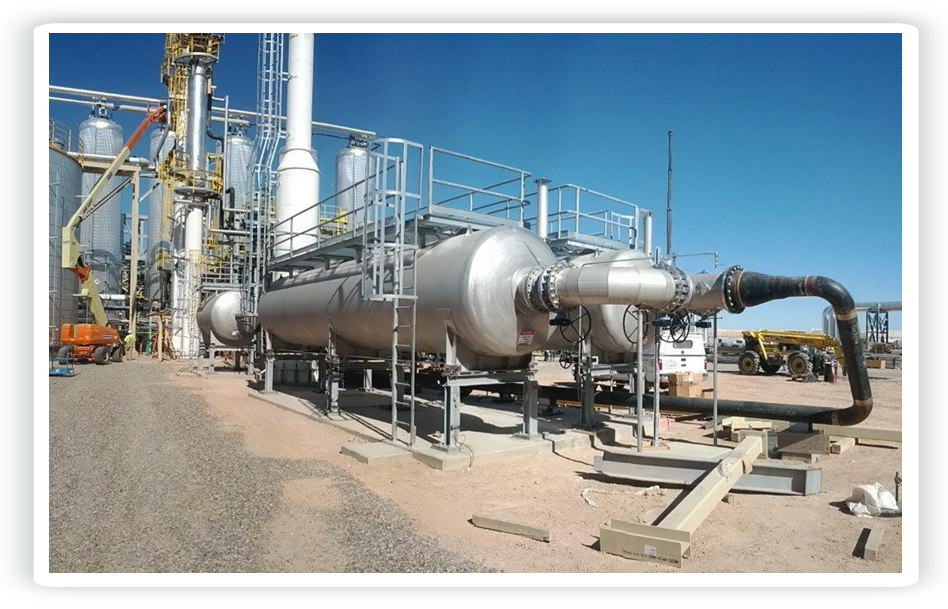 CSP Solana (Arizona) and CSP Mojave (California) are the biggest Concentrated Solar Power Stations in the world to date. Both of them have a total capacity of 280 MV and will prevent the emission of over 430 tons of CO2 per year. In the last two years Condorchem Envitech has designed and installed an activated carbon air filter treatment system in both plants.
We were asked to provide a solution to treat air emissions in the ullage systems of both CSP Plants, before the gases are release into the atmosphere. This treatment is necessary, as without it, the gases would contain contaminants hazardous to human health.
To achieve this, we decided to install activated carbon air filters, which we consider the most appropriate technology to treat these emissions.
The plant has been designed to work with two different flows, one from the expansion tank venting process and one from the overflow tank venting process. Both processes treat Volatile Organic Compounds by using two carbon filters with activated carbon beds.
There is one working filter and one backup filter. This enables continual functioning when any carbon needs to be changed. There is a load cell control system in order to detect when the activated carbon needs to be changed. As the carbon adsorbs the VOC, the weight of the filter increases and this is detected by the load cell control system.
More information about the process can be found in our article about the treatment of air emissions in CSP Plants, or on our website's activated carbon air filters page.
Solana Generating Station begins powering APS customers
CSP Solana Generating Station uses activated carbon air filters from Condorchem Envitech to enable sustainable power generation.